Menifee is on the rise in just about every way. It's no different when it comes to retail and relaxation, and unique experiences.
Here, you'll find no shortage of well-established, "big box" retail shopping options such as TJ Maxx, Tilly's, Famous Footwear, Ulta, and many more popular shops. You also won't have to look, walk, or drive far to find up-and-coming retail shops popping up all over Menifee. When it comes time to relax, unwind, and pamper yourself, there's a wealth of nail salons, lash-and-brow blowout bars, hair salons, and skincare and massage providers. If you're looking for exciting one-of-a-kind experiences, Menifee has you covered.
Countryside Marketplace Menifee
30010-30472 Haun Rd., Menifee, CA 92584
Countryside Marketplace Menifee is home to more than 20 high-quality stores, restaurants, and specialty merchants. Shopping options include "big box" retailers like Target, Kohl's, Lowes, Best Buy, Michaels, and Petco—along with popular chain restaurants like BJ's and Panera.
This beautifully landscaped shopping destination also features many one-of-a-kind, locally-owned gems. Be sure to take the time to explore unique shops like Painted Earth, where guests get to paint their own pottery, and the delicious Breakfast Club of Menifee and Brushfire Kitchen eateries.
951.331.3801 (x182)
30123 Antelope Rd, Menifee, California - CA 92584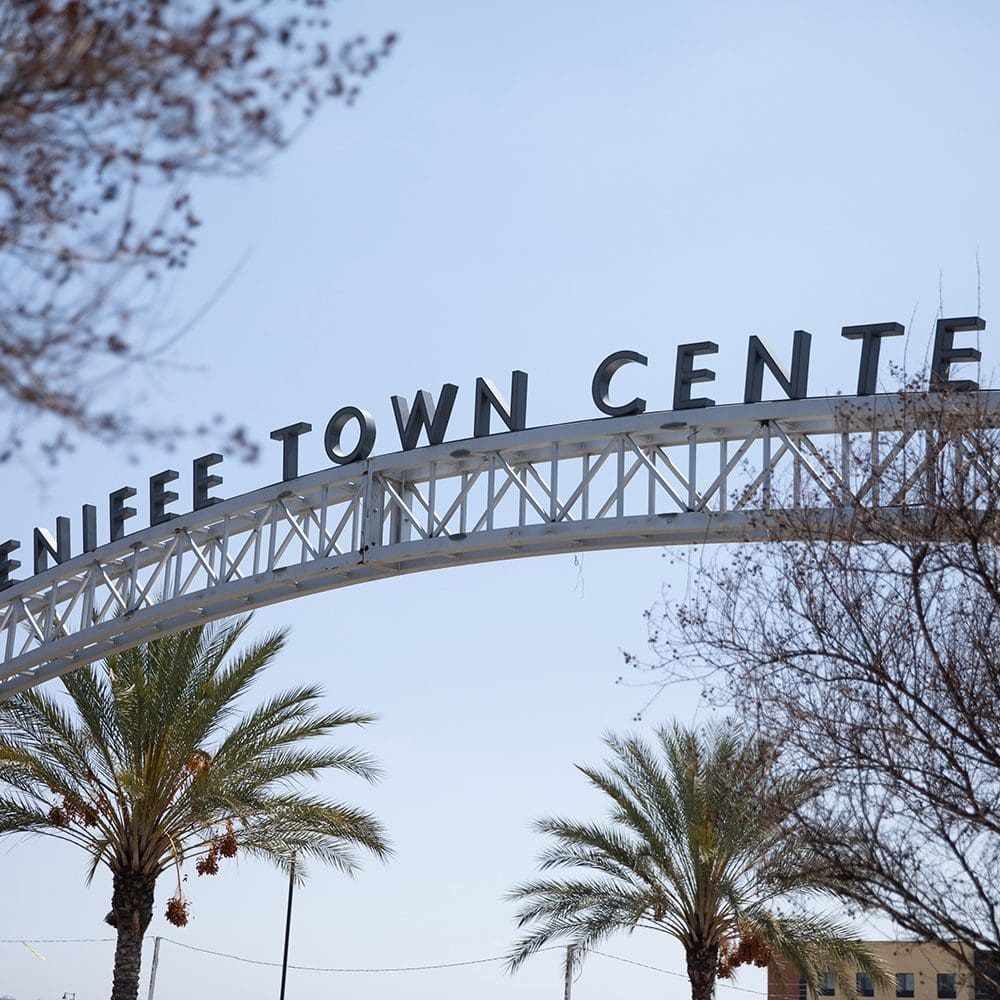 Menifee Town Center is another shopping & eating destination located right across the way from the Countryside Marketplace. This well designed center has over 20 stores, restaurants, and specialty merchants. Shopping locations include Aldi's, Party City and Active Ride Shop. While you can put your taste buds to the test with Buffalo Wild Wings,The Habit, Nothing Bundt Cakes, China Bro's, and Pieology.
30143 Haun Rd., Menifee, CA 92584
Town Center Marketplace is another well-established, diverse, and flat-out fun shopping center to enjoy—and an ideal option for some time out of the home with the whole family. Perfectly positioned at the corner of Newport and Haun roads, the 12-acre Town Center serves as the spacious home to enjoyable options like Nekter Juice Bar, Yogurtland, European Wax Center, Active Ride Shop, Nothing Bundt Cakes, and Buffalo Wild Wings. It's also home to Menifee's first movie theater—as well as key civic spots like City Hall.
29701-29971 Antelope Rd., Menifee, CA 92584
Another fantastic option can be found at the dazzling new Menifee Lakes Plaza. A fast-rising, one-stop-shopping center located just off the I-215 freeway (and across from Countryside Marketplace Menifee), the 16-acre Menifee Lakes Plaza is home to hot spots like Texas Roadhouse, Raising Canes, LA Fitness, Jamba Juice, Blaze Pizza, Barons Market, and much more. There's also nail salons, sushi shops, and a little bit of everything else to be found when you visit here.
619.378.7673
29800 Bradley Rd suite 110 & 111, Menifee, CA 92586
Live out your adventure and medieval dreams at the Menifee Clever Fox Escape Rooms! Home to the "Forbidden Temple" and "The Book of the Dragons" escape rooms you will be transported to another realm in which you get to prove your skills. Will you escape in time? Visit www.cleverfoxescaperooms.com or call 951-269-2321 for more information and booking availability.
26852 Scott Rd, Menifee, CA 92584
Looking for wholesome fun for the whole family to enjoy? Menifee's local, family-owned Wickerd Farms is just the adventure you're looking for. They've been growing trees and expanding their farm since 1984 to include fun activities for children and adults. From fall offerings like pumpkins and hay bales to winter fun with Christmas trees and fresh greens wreaths, your family is sure to have a wonderful time in the fresh air, enjoying each other's company.
27388 Sun City Blvd. Suite D, Menifee, CA 92586
This charming spot offers massage therapy, naturopathic and holistic healing, and even Reiki therapy alternatives to all those seeking relaxation, release, and relief. All oils, lotions, and products used are organic, and house specialties include body scrubs and body wraps.
951.365.8961
Composure Massage at Sola Salon
29787 Antelope Rd. Suite 100–Studio 20, Menifee, CA 92584
Another fine option for rest, relaxation, and rejuvenation can be found at Composure Massage. at Sola Salon. Proprietor Jana Lee has studied a wide range of massage modalities—and excels at creating custom treatment options. From prenatal to hot stone to deep tissue to herbal compress massages and more, Composure can keep you content. Just make sure to book your appointment at the Composure Massage website first.
951.249.1750
30134 Haun Rd Suite 430, Menifee, CA 92584
Modern-day life is simply on the go. Sometimes it's nice to sit back and relax. At Massage Envy, their dedicated staff will help you say goodbye to the minor aches and pains, stretch your body, and experience revitalizing facials. To book an appointment visit their website, www.massageenvy.com or call 951-821-3222.
Bonnie's Hair Stop & Day Spa
33315 Highway 215 South, Menifee, CA 92584
This one stop shop is sure to prepare you for any special event or when you're simply in need of some me time. Bonnie's offers hair styling and coloring, skincare, waxing, nail care, massages, teeth whitening, and permanent makeup. For more information about their services and booking availability call 951-672-1964.
26830 Cherry Hills Blvd, Menifee, CA 92586
The Arts Council of Menifee hosts a variety of events focused on local artists and showcasing the talent of artist in and around the region.
Tuesday-Saturday 10 am - 4 pm  |  951-290-ART1
30010 Haun Rd STE 240, Menifee, CA 92584
Bring out your inner artist at Painted Earth! Offering unique themed experiences and paint-your-own projects, their studio is perfect the well-seasoned artist and those just looking to spark some creativity.
(951) 679-6800
Join our email newsletter and be the first to know about local events, mouth-watering eats, cozy hotels and more.